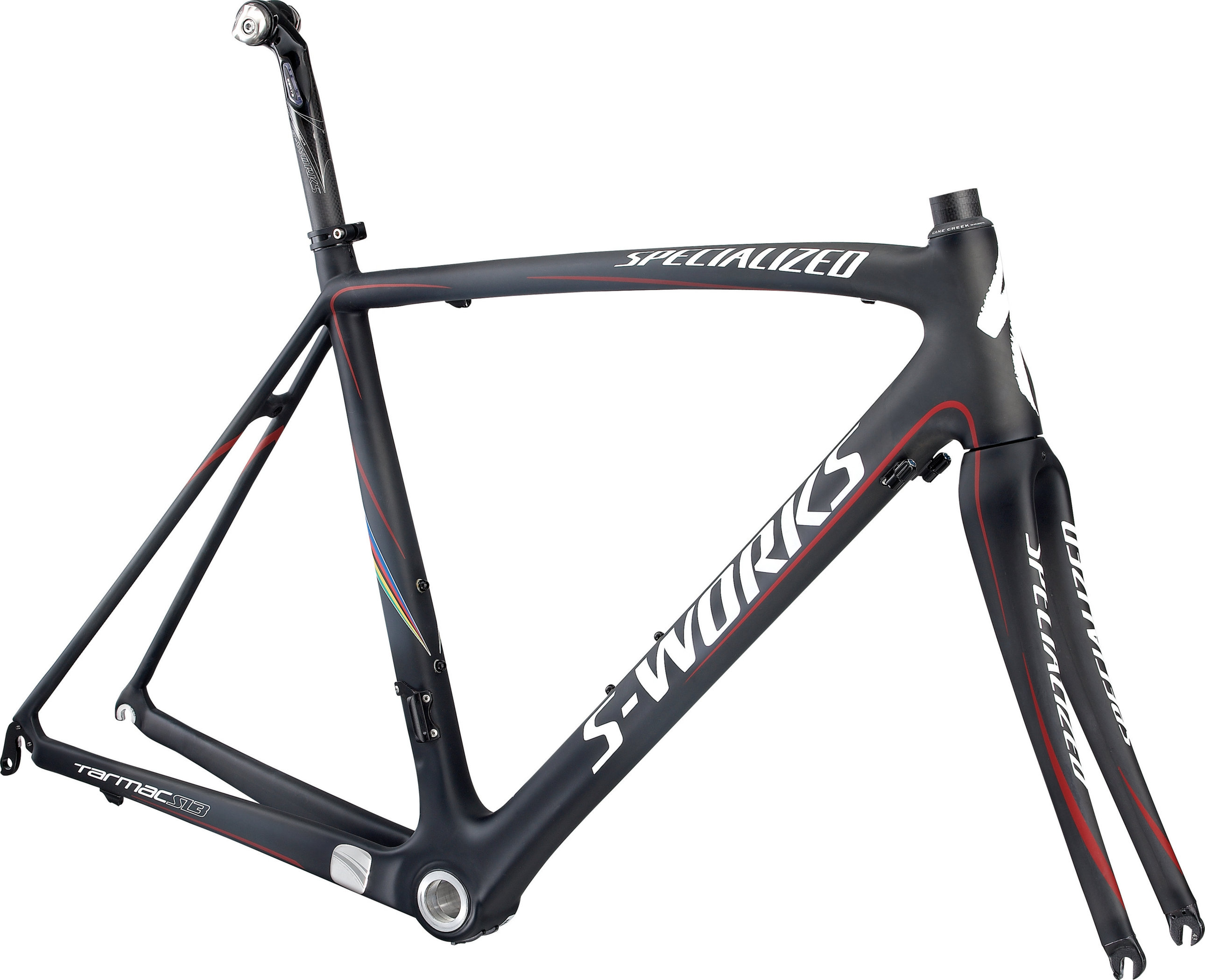 This weekend I had a chance to really shake out the new
Specialized S-works SL3
that I bought recently at
Bicycles Outback
in Waco, TX. This is a great shop owned by a hometown friend of mine that used to race with me back in the early 90s. They even sent me a cool T-shirt and cycling hat along with the frameset.
This is my first "new" frame since coming back to cycling in 2009, and I've been riding a great '03 Time VSX Pro that was on loan from my good buddy Esteban. It was time to get something that fit properly and this frame fell into my lap.
The SL3 certainly does impress with its look and feel. While it is a very lightweight frame, its amazingly responsive and just begs for you to stand on the pedals and go just a little bit harder up the hills. Downhill on GMR I could not believe how easily it carved up the corners; it was rock steady and every time I thought I would be pushing it too hard it simply dug in and allowed me to tighten my line at will. In contrast, the Time really had to be coaxed into corners, forcing you to really dive in and commit to the action. The SL3 in contrast leans over almost lazily as if anything you ask it to do is child's play. I can't wait to put it through it through some crits to really see how it flies, but so far I am truly impressed.